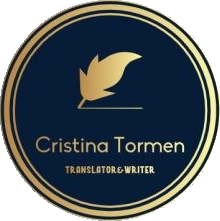 Freelance translator, transcreator and copywriter, specialized in marketing and ecommerce.
I have a master degree in International Studies. After my graduation I have been working for several companies in different branches, from administration to HR and marketing, and that allowed me to gain a wide knowledge of the needs and necessities of a company.
Since 2016 I have started my career as a freelance translator and copywriter, with the aim to help companies create their own message into Italian and use their own voice to expand their business.
My SEO skills, combined with a deep knowledge of my native language and of the sources languages (English and German) allow me to create texts that are effective and can convert.
What can I do for you?
Do you have a website that needs to be translated and localized in Italian?
Do you require copywriting for your blog, brochure or other marketing materials in Italian? 
I will be happy to help you expand your business into the Italian market!
Please visit my website for more information, or contact me!