Air Force veteran with 5 years military/government translation experience and 2+ years in commercial freelancing. I have no issues with high workloads, tight deadlines, and strict confidentiality. I am passionate about language learning and connecting people around the world through translation.
***Feel free to contact rachel.mcguffin15@gmail.com with any questions***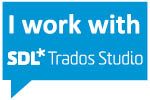 Services:
Translation, Proofreading, Subtitling, Transcreation
Qualifications
Master of the Arts, Asian Studies, National Chengchi University
Bachelor of the Arts, International Relations, Hawaii Pacific University
Associate of the Arts, Chinese Mandarin, National Defense Language Institute
Associate of the Applied Sciences, Intelligence Studies, Community College of the Air Force
Microsoft Office 2013 Specialist Certification
Specializations
1.Social Sciences
Opinion Pieces
Academic research papers (collegiate & graduate level)
Museum exhibitions
TV & Media (documentaries, dramas)
2. Marketing
Website translations (tourism, product localization)
Marketing Research (interviews, conferences)
Advertisements
Licensing and immigration
3. Certificates & IDs
Project Examples
*Translated 200K words on research papers, opinion pieces on current affairs
*Subtitled over 150 hours of Chinese television (including whole fictional series, documentaries, and market research)
*Translated 300K words on marketing research projects (interviews, conferences, websites)
*Translated 100K words on USCIS materials (including legal opinions, bank statements, and recorded transactions)
*Translated/proofread 200k words on museum exhibition scripts/descriptions/dialogue
What I can offer
1. Fluent, professional translations from Chinese (both traditional and simplified) to English.
2. Average word output of 3000-5000 words/day.
3. Reasonable rates and flexible scheduling.
4. Friendly face and reliable worker for any project!
Find me on
LinkedIn