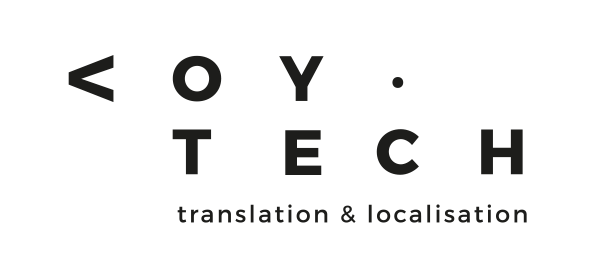 About me

I am a professional English-Polish translator and proof-reader with a Master's Degree in English linguistics (University of Wrocław) and an MA degree in Computing (University of Aberdeen). My experience in the field consists of many projects for a variety of translation agencies, direct clients as well as non-profit organisations. Currently, I am working as a freelance translator and quality manager for two major global language service providers, but I am also looking for new sources of translation and proof-reading jobs, both from direct clients and translation agencies.
Mission
Provide the best quality text provided within reasonable time in the field I am competent in.
Rate policy
The rates which I offer are subject to correction/negotiation based on:
the type of document,
text complexity,
the deadline,
number of repetitions in the text
as well as other factors.
My preferred payment method is PayPal or Bank transfer in GBP, EUR, USD or PLN (Polish złoty).
Language competence and translation direction
My 18 years-long process of learning English (including 5 years of higher education in linguistics) as well as the period I have spent living in the United Kingdom have proven my skills in understanding this language to the fullest. Although I respect the needs of the market as well as the language proficiency of other Language Service Providers who specialise in translating texts from their native language into a non-native one, I believe that the best quality text will always be provided by a native speaker of a given language. Therefore as all professional translators, I mostly offer translation services into my native language.
The service of translation into English is provided with the help of a proof-readers who are also native speakers of English. This is based on the subject matter and the difficulty of the text assessed prior to agreeing on the job.

Contact me
If you have any question or would like to contact me about a possible cooperation, do not hesitate to:
send me a Private Message here on Proz.com,
send me an e-mail on translation@voy-tech.pl
call me on (+44) 7935 691 402.
I am happy to provide a free quote based on the source text I receive. Best security standards guaranteed for the content of the provided text.
Projects
The projects I have been involved in include:
2019
 - discharge records and other hospital documents (proof-reading and quality checks of Polish-to-English translations, regular job for one of the leading LSPs in the world)


2018
various types of texts in the field of medicine and healthcare (proof-reading and quality checks of English-to-Polish translations)

telecommunications law official document (translation into English)

web-based password manager service (translation into Polish)
marketing content for a global industrial paint manufacturer (translation into Polish, recurring)
online content for a major publishing platform (translation into Polish, editing and post-DTP checks, recurring)

online store product descriptions and marketing content for a major sportswear manufacturer - ongoing cooperation (editing and translation into Polish, recurring)

web-based user manuals for a major manufacturer of printers and multifunction devices (into Polish, recurring)

web-based service offering stock exchange investments (translation into Polish, recurring)


2017

KANAME (Development and localisation of website into English)
CutLogic (Polish localisation of cutting optimisation software)
Wrocław Contemporary Theatre (English version of the website and other materials as well as translation of play scripts and adaptation for English subtitles)
TM-Town (Polish version of the new website for translators and their clients)
2016
Global Voices Poland (various articles appearing on the Polish website)
Save the Link campaign (promotional video captions)

2015

Double Star Casino (Polish version of the website)
Professional tools
The software I have been using so far includes such tools as Wordfast PRO, SDL Trados Studio 2017 and memoQ. However, based on the client's needs I am ready to learn to use a specific tool for my translation tasks.


Education and Qualifications
Diploma in Public Service Interpreting intensive course at Edinburgh College (2017-now) (profile: health)

MA degree in Computing at the University of Aberdeen (2012 - 2016) (upper second-class honours)
MA degree in English Linguistics at University of Wrocław, Poland (2007 - 2012) specialization: sociolinguistics and translation