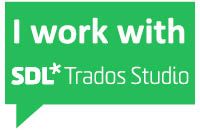 Traduttrice legale e CTU presso il Tribunale di Bari
Traduzioni Freelance per le coppie cinese-italiano e inglese-italiano
- CERTIFICAZIONE CHINESE HANBAN, HSK LIVELLO 5 (o C1 DEL CEFR) -
- Esperienza consolidata in traduzioni legali: cinese-italiano e italiano-cinese
- Traduttrice legale e CTU presso il Tribunale di Bari
Aree di specializzazione:
- Legale: diritto civile e diritto penale, proprietà intellettuale, contrattualistica
- Industria: manifattura, macchine, processi produttivi
- Scienze sociali: Cina contemporanea, politica, cultura, società. Esperienza pluriennale conseguita in Cina Popolare
*************************************************************
Freelance translations for Chinese-Italian and English-Italian pairs
- Fully experienced in legal translations: Chinese to Italian and Italian to Chinese
- Legal translator enrolled with the local civil and criminal court.
- CHINESE HANBAN CERTIFICATION HSK5 (or LEVEL C1 of CEFR)
Main areas of expertise:
- Law: civil and criminal Law, intellectual property, contracts
- Industry: manufacturing, machines, production
- Social Sciences: contemporary China topics.