→ I am Freelance translator and I am available for new work ←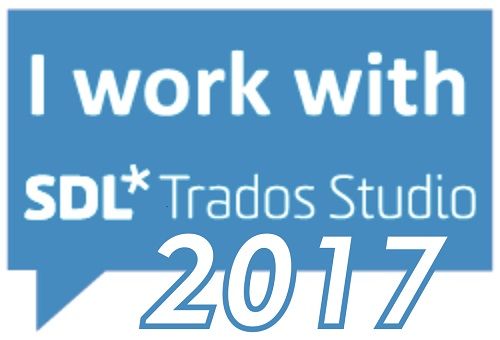 My name is Sasa and I am Native Croatian Freelance Translator.

My wife and I own a Company and can issue Invoice.

I've been working as freelance translator actively and without cessation for over 13 years. I offer a wide range of translation services which I provide on the highest professional standards. I work hard to serve each client's requirements, and I always meet assigned deadlines.
Reasons why you might choose me:
1. I am specialized and highly motivated

2. I offer affordable and Competitive rates (Volume and repetition discounts)

3. Every translation is proofread and double-checked

4. I pay attention to the Confidentiality of your documents

Native languages: Croatian, French, German, Bosnian, Serbian, 
Source languages: German, English, French, Croatian, Italian, Serbian, Bosnian, Slovenian, Spanish

Target Languages: Croatian, Serbian, French, Italian, Bosnian, Slovenian, Dutch, Spanish

Services: Translation, Editing/proofreading, Website localization, Software localization, Subtitling, Post-editing

Areas of expertise: Medical, Technical, IT, Marketing,

CAT tools: MemQ (LICENSE), Memsource, SDL TRADOS STUDIO 2017, SDL TRADOS STUDIO 2015, SDL Trados 2007 Synergy, SDLX, SDL PASSOLLO, ACROSS, Wordfast, Transit XV, Adobe Frame Maker, Alchemy Catalyst 9.0, iQube, Idiom WorldServer Desktop Workbench

Some of the recently completed projects:


WEBSITES:
- EPILEPSY SURGERY - EPILEPSY SURGERY (EN>CRO, EN>SI) 
DECATHLON - DECATHLON HRVATSKA (FR>CRO)
LITTLE GREEN BAY - LITTLE GREEN BAY (EN>FR; FR>HR)
Rivijera Novi Vinodolski - Rivijera Novi Vinodolski (CRO>FR)
JOHN DEERE - JOHN DEERE - Poljoprivredna mehanizacija (FR>CRO)


MEDICAL:
- User manual for defibrillator "Powerheart AED G3 Plus"-Cardiac Science (ENG>CRO)
Neonatal Disposable Regional Oxygen Saturation Sensor (ENG-CRO; ENG>FR)
VISERA ELITE VIDEO SYSTEM CENTER (ENDOSCOPE) -OLYMPUS (ENG>CRO)
EVIS EXERA lll COLONOVIDEOSCOPE - OLYMPUS (ENG>CRO)
SIEMENS Biograph® mMR (Magnetic Resonance) (ENG>CRO)


TECHNICAL:
- Samsung Washing Machine (ENG>CRO, ENG>FR)
- Panasonic Viera manual (ENG>CRO)
Air Condition manual TOSHIBA (ENG>FR)
Saunier Duval - Manuel d'installation - Pompe a chaleur (FR>CRO)


MARKETING:

- Collection of luxury watches - CHRONOLLECTION (ENG>CRO)

Experience:
- Written and Consecutive Translations (ENG>FR, FR>CRO, CRO>FR, ENG>CRO) for over 12 years (many agencies)
- Consecutive translations on daily bases (FR>CRO and vice versa) for company BHS United
- Consecutive translations of seminars - ENG>CRO and vice versa
- Translations for SPES, Centre for tuition and translation (3 years)


My wife Lidia is Native French, born and lived in Paris, France for 27 years. She is also Freelance translator.