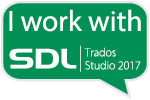 I'm a native Turkish speaker. I got my master's degree in engineering from Johns Hopkins University which is one of the best universities in the USA. Needless to say, one must have excellent English skills in order to be accepted to top graduate programs in the USA and succesfully graduate from those programs.
I have been working as an engineer for years.
I got 97,5 out of 100 on Official English Language Proficiency Test administered in Turkey (YDS) three times in 2013, 2014 and 2015 respectively.
Hence, my advanced language skills and my strong background in engineering put me in a position where I can deliver high quality technical and engineering translations.
My specialty fields are as follows:
- Electrical and computer engineering,
- Electronics engineering,
- IT,
- Telecommunication,
- Mechanical engineering,
- Computer science,
- Systems and networks,
- Programming,
- Science,
- Automotives/cars & trucks,
- Energy and power generation,
- Naval engineering.
Even though I specialize in technical&engineering translations, I have considerable amount of experience in business/trade, management/organisations and travel/tourism fields due to my international business relations.
I use SDL Trados 2017, and I can easily use other CAT tools if you need.
Your technical translations needs will be met with an attention to detail, knowledge and experience, and you will get high quality translations.
Professionalism is my personality and quality is my mission. I'm always on time, accurate and affordable. Client satisfaction always takes precedence over money.
Please feel free to contact me for more information.