On time, responsive and friendly. I surely shall send him other project.
Malika Akcha
(Pulé / Chantal Pulé Traductions)
May 22, 2015
Anne est une excellente traductrice et c'est un plaisir de travailler avec elle. Malika
Outsourcer feedback
(Those who did not leave a comment)
May 22, 2015
atisarl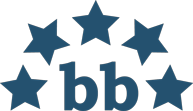 ATI Traduction
Avg. LWA :
5
(1 entry)
Willing to work with again:
Yes
This sevice provider has not yet received any colleague feedback.
Have you worked alongside this service provider? Leave Anne Greaves a rating.