Rayma GLS
(Rayma S.L)
Mar 14, 2016
Toby es un excelente profesional. Siempre cumple con los plazos establecidos y entrega trabajos con altos estándares de calidad. Especializado en diferentes ámbitos, tiene la capacidad de adaptarse a distintos perfiles de proyecto. Sin duda volveremos a trabajar con él.
Toby is paying attention to all the details and he always delivers the translation on time. Thank you Toby, it is a pleasure to work with you!
David Vallejo
(David Vallejo Fernández)
Jun 30, 2015
Fast and professional work.
Jacinto Alonso
(112 Internacional, S.A. de C.V.)
Apr 02, 2015
Very quick and very professional. Highly recomended!!!!!!
Un trabajo muy profesional
Roberto Mínguez
(Hidralab S.L.)
Mar 09, 2015
Mr. Wakely reviewed a scientific paper written by me in order to be sent to an international journal in the field of Enviromental Engineering. He made a nice job and, furthermore, in a few days.
Quedé muy agradecida por el trabajo de Toby Wakely, me ayudó mucho al traducir mi Programación Didáctica para las Oposiciones de Magisterio.También corrigió el Proyecto Grundtvig de mi Colegio.
He did a nice correction workof with my research article
Mondo Agit
Jan 27, 2012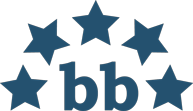 Mondo Agit / Mondo Services / formerly: Permontrans
Avg. LWA :
5
(12 entries)
We are very grateful for Mr Wakely's excellent work with our charitable initiative Mondo-Lingua: http://www.mondo-lingua.org/
Ha sido un enorme placer trabajar con este usuario. Soy investigador y me pidieron proof reading para un articulo, lo hizo en tiempo record y perfecto. Aceptaron el articulo directamente.
Outsourcer feedback
(Those who did not leave a comment)
Nov 13, 2015
tradebi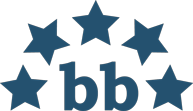 Tradebi - EB Traducciones Itzulpenak s.l.u.
Avg. LWA :
5
(12 entries)
Willing to work with again:
Yes
Oct 16, 2015
NORAKTRAD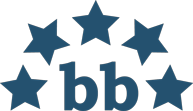 Noraktrad, S.L.
Avg. LWA :
4.6
(45 entries)
Willing to work with again:
Yes
Aug 09, 2015
(Versitalie)
Willing to work with again:
Yes
May 18, 2014
Sylvia van Can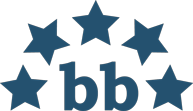 Sylvia van Can / Make It Clear! / Dutch Translation Agency
Avg. LWA :
4.7
(3 entries)
Willing to work with again:
Yes
Apr 07, 2014
(Eduardo Walter Vieira Chaves)
Willing to work with again:
Yes
Toby is a great professional, he helped me with a project wome years ago. Fast and good quality.