lexpress
Jul 19, 2018
Average WWA rating given: 5.00
(15 entries)
Evren is totally professional and does great work. He is always a plea ad ure to work with.
Durdu Mehmet Çirkin
(SCS Kent Teknolojileri)
Mar 23, 2018
We worked with a fair oragnation which we were satisfied with as consulting and service. We were very pleased. Thank you.
Michael D. Rosato
(Lexpress International Incorporated)
Mar 23, 2018
Even was awesome. Very helpful and he helped make the client's inspection go as well as possible. Very professional as well as easy to work with.
I have had the pleasure working with Evren on numerous of projects (EN-TUR and NL-TUR). My clients are always very satisfied with his work and he is a true joy to work with. He is always willing to assist and help out. I would recommend him for any business or technical translations into Turkish.
Mark Kellett
(Toll Global Forwarding)
Oct 02, 2016
Evren provided professional translation services. He was calm and non intrusive whilst translating. He supported the relationship development between the 2 parties. I will use Evren's services again. Mark Kellett
Experienced in law translations and he always provides high quality. Prompt delivery and attention to detail - very professional in all aspects.
Berk Babila
(ECORYS)
Jan 09, 2015
I recommend you a superior and versatile translator and interpreter, with great command of his languages (English, Dutch and Turkish) as well as knowledge of prevention of domestic violence, infallible promptness and discipline, and excellent communication skills and flexibility. During a study visit to Belgium and the Netherlands we received interpretation and translation services from Mr Madran. He delivered us superior services at all times, making communication smooth and clear. His command of all three languages was very much appreciated through all parties involved.
Yasemen Lütfiye Esmergil
(AAC Textiles)
Oct 10, 2014
Mr Madran has translated for us a complicated legal document from Dutch to Turkish. We are very satisfied with his translation and his professional attitude.
Kutluhan Taskin
(Turkish Ministry of Development )
Oct 06, 2014
Mr Madran has rendered our Turkish delegation of senior public servants, interpreting and translation services during a meeting about public administration for a whole week in 2014. We are extremely with his language, communication and interpreting skills as well as his professionalism. He apparently studied the terminology preliminary to the meeting, which made the translation very easy for us to grasp and to work on. Hereby I recommend Evren and his interpreting and translation services about public administration and in the scope of international cooperation in the scope of European Union.
good and quick certified translator, and most of all not expensive
John Visser
(Public Services BV)
Jun 25, 2014
We recently established a new company in Turkey. Our business is self cleaning automatic public toilets. Evren Madran has done several translations for us, as well as legal papers as commercial ones. We are very satisfied; excellent work !
Alperen Erdem
(Makara)
Jun 17, 2014
We zijn erg tevreden met de vertaling van de franchiseovereenkomst die we van de heer Madran hebben ontvangen. Dank voor de snelle, uitstekende diensten! En in de toekomst zullen we graag weer werken met u!
Very secure and fast translation. I'll definitely work with Evren again! Christine
Ali Isoglu
(Akzo Nobel)
May 26, 2014
Mr. Madran is an outstanding Dutch-Turkish translator and has got experience in multiple sectors including Chemicals. I would strongly recommend his services.
Cihat Aydemir
(Orka Homes)
May 26, 2014
Excellent service with great quality of translations!
Outsourcer feedback
(Those who did not leave a comment)
Oct 22, 2018
Beyza Gürdoğan (Superpool Architecture)
Willing to work with again:
Yes
Oct 22, 2018
Selva Gürdoğan (Superpool Architecture)
Willing to work with again:
Yes
May 08, 2015
Kateřina Mlejnková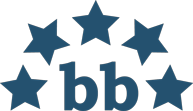 Kacenka.cz
Avg. LWA :
5
(2 entries)
Willing to work with again:
Yes
Feb 17, 2015
Emrah Büke (Elma Kurdu)
Willing to work with again:
Yes
Jan 19, 2015
Cemal Yuksek (EDU Çeviri)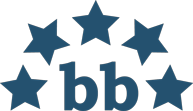 Eduçeviri / EDU Translation
Avg. LWA :
5
(7 entries)
Willing to work with again:
Yes
Jan 18, 2015
emrahbuke
Willing to work with again:
Yes
Sep 13, 2014
Mr Matay Tunc (Izla Medical)
Willing to work with again:
Yes
This sevice provider has not yet received any colleague feedback.
Have you worked alongside this service provider? Leave Evren Madran a rating.