I highly recommend her. Friendly, Efficient & Professional
Tradupla SLU
Feb 25, 2019
Average WWA rating given: 5.00
(1 entry)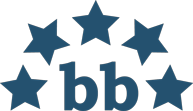 TRADUPLA, S.L.U.
Avg. LWA :
0
(11 entries)
I highly recommend her. Reliable and professional
STEFANIA MAURO
(this provider)
Thank you Pilar: it was a please too, working with you: clear instructions, smooth communication.
Quick and very reliable, delivered a professional and accurate text
Outsourcer feedback
(Those who did not leave a comment)
Oct 24, 2017
KAROSI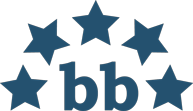 Ristani Übersetzungen / Gregor Karosi
Avg. LWA :
5
(7 entries)
Willing to work with again:
Yes
This sevice provider has not yet received any colleague feedback.
Have you worked alongside this service provider? Leave STEFANIA MAURO a rating.