Services
Translation, Interpreting, Editing/proofreading, Software localization, Voiceover (dubbing), Subtitling, Training
Languages
French to Italian, Italian to French, English to Italian, and 4 more.
Specializes in
Paper / Paper Manufacturing, Textiles / Clothing / Fashion, Art, Arts & Crafts, Painting, and 7 more.
Fabrice MAURIZOT - Responsable logistique et quali
(Carte Noire Opérations SAS)
Dec 13, 2016
Very professional and pleasant translator Carolina also found the right words in connection with the subject of the audit
CECILE SALAUN - Quality Qssistant
(Carte Noire Opérations SAS)
Dec 13, 2016
Carolina is a very pleased and investd personn. During the audit she tried to understand the process to be the most explicit as possible in order to give us and the auditor the good informations. Thanks Carolina
Arnaud FERNANDEZ - Quality Supervisor
(Carte Noire Opérations SAS)
Dec 13, 2016
Thank you for your excellent service and professionalism. Your presence was very helpful to pass this initial audit.
Gianluigi Ferraro Managing Director
(Fermec)
Dec 08, 2016
Persona disponibile molto professionale, oltre ad interpretare benissimo ha contribuito a raggiungere gli obiettivi della mia visita di lavoro presso la fiera Midest a Parigi.
Mme Chiappe et rigoureuse et très professionnelle, sa prestation était très satisfaisante.
On our behalf, Carolina has successfully delivered Italian-French consecutive interpreting services for a training course.
David Mele
(Cell-Data International )
Apr 22, 2016
excellent translator, ability to improvise outside the agreed slides, professional in search of the meaning and the correct terms
Giacomo Tulino
(Cell-Data International )
Apr 22, 2016
We relied on Carolina for our workshop in Paris. She was a great professional translator. Feedback 5 stars.
Ms Nicoletta Moracchioli
(La Chiave nel Pozzo)
Feb 01, 2016
Carolina Chiappe è un interprete professionale e preparata e mi ha seguito in maniera efficiente nelle fiere alle quali ho partecipato (maison&object)
Fabio Timperi
(ICT Industrie Cartarie Tronchetti)
Dec 23, 2015
Warmly and professional at the same time; it was evident that she spent a big effort to learn technical terms before the translation event, to provide a better translation service during the audit she attends in our plant. Her good level of "understanding" of team dynamics and easy exchange with the working crew facilitate the information exchange and mutual comprehension.
David Le Meur
(ICT France Industrie Cartarie Tronchetti)
Dec 07, 2015
I think the performance was impressive. In fact, the traduction was always right (even if we were talking about technical language) and done immediatly. I will of course keep Carolina in my contact adress, because I will certainly work again with her if I had the opportunity.
Etienne Bognar
(Export-Net)
Nov 26, 2015
Carolina is a well proven profesional interpreter. She helped me during various business meeting and everyone was impressed by her French to Italian interpreting skills. I therefore would highly recommend her.
Carolina has been reliable and professional, and has also great communication skills. I would definitively recommend her services and would certainly work with her again.
Outsourcer feedback
(Those who did not leave a comment)
Apr 22, 2016
rstranslations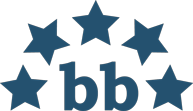 rstranslations / Rahel Sutter
Willing to work with again:
Yes
Feb 19, 2016
LAURA DA PRATO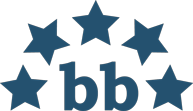 Password srl
Avg. LWA :
4.2
(6 entries)
Willing to work with again:
Yes
Jan 06, 2016
Cristina Bergamini (SGS)
Willing to work with again:
Yes
Nov 02, 2015
Christelle Castro (Verbalizeit)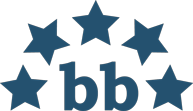 VerbalizeIt / Kunal VI
Avg. LWA :
4.4
(19 entries)
Willing to work with again:
Yes
I worked with Carolina on several occasions, and every time she proved to be an extremely reliable and cooperative professional. She has an excellent preparation and passion for her work and working with her has always been a pleasure. I recommend her as a professional interpreter and I look forward to working again with her in the near future.