Crystal is an excellent translator, very professional and easy to work with. I would work with her again, for certain.
Very good and reliable linguist!
Miriam Strohe
(Edit-place)
Jul 25, 2017
All went well, was very responsive and efficient - great work.
A Professional & responsible translator, we are continue to work with her
Professional and dedicated, Chrystal has done some great work for us.
Professional and reliable
Crystal is a highly qualified translator. I would have no hesitation in recommending her for any project.
Reliable and professional translator. Translation was very accurate and delivered on time.
iConic Translation World Pvt Ltd
Feb 26, 2016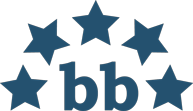 i Translation Zone / Formerly L Translation Zone
Avg. LWA :
5
(25 entries)
Crystal is extremely a good translator. Sincere to meet the deadline & provide quality work. We will continue working.
Outsourcer feedback
(Those who did not leave a comment)
Mar 16, 2017
iyunomg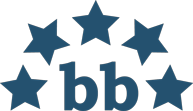 i-Yuno Global / i-Yuno Media Group / IYUNO Thailand
Avg. LWA :
4.9
(29 entries)
Willing to work with again:
Yes
Sep 29, 2016
emic8
Willing to work with again:
Yes
Asian Trust, great company, very correct in terms of payments, great attitude and communication... Hope your cooperation may continue infinite :) Well done Asian Trust