Timage
May 02, 2018
Average WWA rating given: 5.00
(11 entries)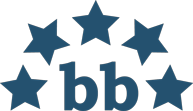 Timage S.r.l.
Avg. LWA :
5
(15 entries)
Glyn is a reliable, professional and talented technical translator. He's always on time and he provides excellent-quality translations!
Professional, friendly and responsive. A pleasure to work with!
Glyn is a very reliable and qualified technical translator, able to work under pressure and provide high quality translations!