Stefan Dörhöfer
(Priotecs IT GmbH)
Jan 26, 2016
Great work! Perfect translation, quick service and very professional.
Clemens Schuster
(Hofrat-Seuss)
Jun 30, 2015
Great experience, perfect communication. Strongly recommended!
Outsourcer feedback
(Those who did not leave a comment)
Jul 11, 2016
XLS_VM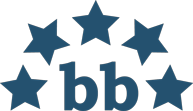 Xplanation Language Services
Avg. LWA :
4.8
(37 entries)
Willing to work with again:
Yes
This sevice provider has not yet received any colleague feedback.
Have you worked alongside this service provider? Leave Ian Kahn a rating.