Edith is an excellent translator and a valued expert in her field. I would recommend her highly!
Edith is a pleasure to work with and I can highly recommend her services.
Dave Thomas
(NST Science)
Sep 05, 2018
Edith is a real pleasure to work with. She delivers outstanding work. She is meticulous, friendly and always willing to go the extra mile.
Cooperation with Edith is very smooth, she is very flexible, responding quickly to additional requirements. She asks clever questions regarding the source text (medical devices) and she even helped to discover some inconsistencies, so she contributed to improvement of our documentation.
Accurate and reliable translator. Very good communication and on-time delivery!
Edith delivers on time, and the quality of her work is always steady and good.
Euro-Com International B.V.
Aug 10, 2016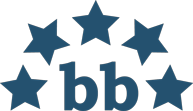 Euro-com / Euro-com International
Avg. LWA :
5
(106 entries)
It's a pleasure to work with Edith. Good quality translation work, friendly communication, maintaining deadlines.
Edith is a true professional and a pleasure to work with. She sticks to her promises and delivers high quality that meets high standards. Thank you!
Outsourcer feedback
(Those who did not leave a comment)
Aug 14, 2018
Ági Kiss (Mozaik Education Ltd.)
Willing to work with again:
Yes