Services
Translation, Interpreting, Editing/proofreading, Website localization, Subtitling, Transcription
Languages
German to Serbian, Serbian to German, German to Serbo-Croat, and 1 more.
Specializes in
Business/Commerce (general), Marketing / Market Research, Poetry & Literature, and 7 more.
Diana Cucu
(Active Translators)
Feb 10, 2020
Reliable and qualitative work.

federal
May 17, 2019
Average WWA rating given: 5.00
(59 entries)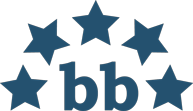 Federal Translation
Avg. LWA :
5
(19 entries)
Mrs Nicolic is an excellent partner. The job has been done in time, and with excellent quality
Aleksandra Nikolic
(this provider)
Thank You, it is a pleasure to cooperate with such a great agency
Daniel Schneider
(Austria Sprachendienst Int.)
May 18, 2017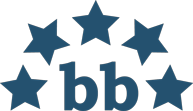 AUSTRIA SPRACHENDIENST INTERNATIONAL
Avg. LWA :
5
(5 entries)
Reliable and professional, I can definitely recommend her.
We have been very pleased to work with Aleksandra. She's extremely professional, accommodating and easy to communicate with.
Aleksandra is always professional, on-time and competent. We have an excellent cooperation and can highly recommend her German<>Serbian translation services.
high quality translations, very professional, reliable, responsive and friendly. certrainly warmly recommended.
Aleksandra is very reliable and respects given deadlines. She responds quickly to every request and we never had any complaints about her work. Our clients are very happy about the high quality of her work
We have been working with Aleksandra during 2015 on several big projects (German-Serb) and have come to appreciate her professional work. Furthermore, we would like to point out her absolute reliability and always timely delivery.
Dimitrije Ostojic
(Default Design)
Sep 23, 2015
Great cooperation with Aleksandra. She become my first choice when I need a good translator.
Good translation quality, flexible and professional project handling, very good communication. Recommendable
Ludmilla Eimer
Mar 30, 2015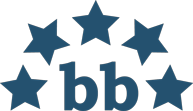 Eimer & Eimer Fachübersetzer für Osteuropa (Former Übersetzungsdienst für Bulgarisch und Mazedonisch)
Avg. LWA :
4.2
(5 entries)
Sehr angenehme Zusammenarbeit! Ich freue mich auf das nächste Mal!
Aleksandra is a highly professional and reliable translator.
Nada Stankovic
(Alfamed)
Jan 24, 2014
We cooperate for many years with Aleksandra Nikolic when we need German into Serbian translations of technical manuals, user guides of medical equipment, legal registrations, reports, marketing material and other. She is extremely reliable and we are very satisfied with her excellent translation service. Nada Stankovic
Aleksandra has translated for us our technical and user manuals of medical equipment, registrations, reports and other. She is reliable, always on time and we are exremely satisfied with her excellent translation service.
Outsourcer feedback
(Those who did not leave a comment)
Jan 29, 2018
Dejana Milinkovic (Cementna Industrija Srbije)
Willing to work with again:
Yes
May 18, 2017
Dragoslav Paunovic (Kongresni Servisni Centar, Belgrade)
Willing to work with again:
Yes
Mar 30, 2015
Ludmilla Eimer (Eimer&Eimer PartG Fachübersetzer für osteuropäi)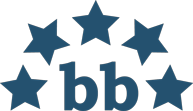 Eimer & Eimer Fachübersetzer für Osteuropa (Former Übersetzungsdienst für Bulgarisch und Mazedonisch)
Avg. LWA :
4.2
(5 entries)
Willing to work with again:
Yes
Mar 30, 2015
BEPS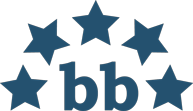 BEPS Translations
Avg. LWA :
5
(1 entry)
Willing to work with again:
Yes