Date
Feedback from
Comment
Rating
Mar 31, 2015

Anna Kraineva Translation Company

InText Translation Company
Avg. LWA : 5 (14 entries)

Comment: We have been working with Dmytro since 2013 year. He is a reliable, professional translator, who provides translations of an excellent quality and always delivers completed jobs on time. We really enjoy working with him.
Outsourcer feedback
(Those who did not leave a comment)
Sep 30, 2016
Cathy Liang (Local Concept)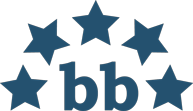 Local Concept / Local Concept, Inc. / ex Multilingual Translations, Inc
Avg. LWA :
4.5
(40 entries)
Willing to work with again:
Yes
Sep 28, 2015
Dmytro Gorbenko
Willing to work with again:
Yes