Regular and valuable collaborator.
Outsourcer feedback
(Those who did not leave a comment)
Jul 08, 2020
Powerling_FR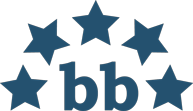 Powerling
Avg. LWA :
4.8
(32 entries)
Willing to work with again:
Yes
I had the chance to collaborate with Silvia on several projects, both from English and from French into Italian. It was always a pleasure to work with her, she's extremely accurate and always punctual, and the translations she produces are of high professional quality. I look forward to working with her again!