Many thanks for your perfect rendering.
I would like to give Enrico my best recommendations, since he was very fast, precise and easy to communicate. He did the job perfectly and I would definitely work with him again if necessary.
Enrico is a good translator, motivated, curious, intelligent - recommended.
Carlo Bottone
(New York Habitat)
Sep 14, 2014
Enrico was very regular in his work and on time with deadlines. He was very motivated and he never hesitated to suggest improvements thus acting as a precious contributor to the whole team's work. We would gladly work with him again if an opportunity arose. I trust he will be an asset to any organization or company willing to work with him.
Thanks a lot Ennrico. Bülent Bilik
Outsourcer feedback
(Those who did not leave a comment)
Apr 10, 2019
primoscrib --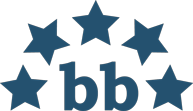 Primoscrib
Avg. LWA :
5
(4 entries)
Willing to work with again:
Yes
Aug 14, 2015
go global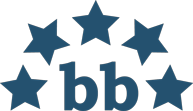 Go Global / go global! srl
Avg. LWA :
4.9
(18 entries)
Willing to work with again:
Yes
Jan 09, 2014
Mary MacDonald (CIS)
Willing to work with again:
Yes