Thank you for your buisness. Best regards!
Boudewijn
(Boottekstentaal)
Oct 20, 2014
Pleased with both speed and quality!
We strongly recommend cooperation with Mr Pablo Lacosta. He is a reliable, highly qualified partner in translating projects.
Pablo is an amazing translator. He´s dedicated, focused, profesional and very reliable. We are very happy with our collaboration and strongly recommend him to anyother company that may need quality content from a professional provider.
Parrot Translations
Mar 26, 2013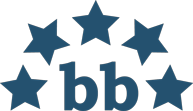 Parrot Translation / Howbani / Ammar Howbani
Avg. LWA :
4.9
(58 entries)
good quality, nice communication ..we love his services ..
Pablo is a professional translator with fast turnaround and high quality! He is a plus to the team.
Outsourcer feedback
(Those who did not leave a comment)
Very professional in all aspects. Excellent translation work, delivered in a timely manner. Highly recommended