NATALIA BERTELLI
Jul 28, 2020
Average WWA rating given: 5.00
(1 entry)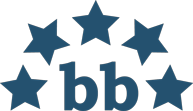 Traduzioni Bertelli / NATALIA BERTELLI
Avg. LWA :
5
(2 entries)
Fast reply, even with an urgent job, high quality job. Definitely recommended!
Love working with In altre parole. Highly reliable, knowledgeable and pleasant to deal with. Translations are always on the spot!
Christelle
(Barbier traduction)
Aug 29, 2019
Excellent partner providing high quality translations and delivering systermatically on time!
Très bons traducteurs, réactifs et disponibles. Les délais sont toujours respectés et les traductions de bonne qualité. Nous recommandons vivement leurs services.
Alexandra
(Efficience 3)
Aug 06, 2019
very good work, quick, efficient, quality and friendliness!
A very good and creative translator.
Francesca was very helpful: quick, professional, and rigorous.
Outsourcer feedback
(Those who did not leave a comment)
Aug 06, 2019
Amico Estero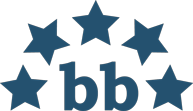 Amico Estero / AMICOESTERO STUDIO TRADUZIONI
Avg. LWA :
5
(18 entries)
Willing to work with again:
Yes
This sevice provider has not yet received any colleague feedback.
Have you worked alongside this service provider? Leave Nicola Benocci a rating.