Héloise J
(Aedona)
Feb 02, 2017
Les clients étaient ravis de votre prestation. Je n'hésiterai pas à refaire appel à vous.
Isabelle
(Individual)
Feb 23, 2016
Working with a translator was a very new experience which Morgane made easy and pleasant. Morgane was open to discussion before translating and was also able to supply great ideas. Overall I am very happy with the work that Morgane provided and very pleased with the resulut. I willl undoubtedly recommend her/contact her again in the future.
Sebastien
(Kelkoo)
Feb 17, 2016
Brilliant job from Morgane on the translation we needed!
Ray
(Cameray)
Feb 04, 2016
Morgane is very friendly and professional, she helped me with French clients communication and translation of promotional material and I was very happy with her services.
Brittany Stewart
(Mongabay)
Mar 19, 2015
Morgane has been a volunteer translator for Mongabay since February of 2010. During that time she has translated 11 full-length news articles for us. Her translations have all been high-quality and since this is a volunteer position, her turn around time is impressive. Often we have translators who commit to translating and fail to deliver or take months to return one article. So with this being a volunteer position, her commitment and professionalism in this case speaks highly of her integrity and dedication. I would recommend her to you without hesitation.

Sevdalina
Sep 26, 2013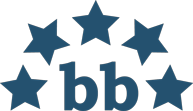 CreativeWord / Creative Word / Kwintessential Arabia
Avg. LWA :
5
(28 entries)
Professional and on time, I would not hesitate to work with Morgane again. Thank you!

Very professional, reliable and friendly. A pleasure to work with!
MorganeLC's work is always accurate and prompt. Thanks Morgane for your contribution to mongabay.com
Morgane provided me with a prompt, elegant, and accurate proofreading of my French translation of an English text. I would be delighted to work with her again and recommend her very highly.
Outsourcer feedback
(Those who did not leave a comment)
Feb 17, 2016
Xavier (Individual)
Willing to work with again:
Yes
Aug 14, 2012
Urrestarazu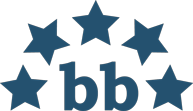 Igela Technical Translations / ITtranslations / International Technical Translations, Inc.
Willing to work with again:
Yes
Jesse
(DGQL)
Jan 28, 2016
Morgane is a great worker, very independent and efficient. She goes above and beyond to get her tasks done promptly.
I have worked with Morgane on several projects, she is reliable, professional and dedicated. I already plan to work with her again in the future.