Services
Translation, Interpreting, MT post-editing, Editing/proofreading, Copywriting
Languages
English to French
Specializes in
Management, Engineering (general), Manufacturing, and 3 more.
Diane Crosby
(MTC)
Apr 12, 2018
Excellent support as interpreter or translator.
Erin Curtis
(LMI Canada)
Sep 21, 2015
Ahmed is fast and always sticks to deadlines. If he can't make one then he lets us know in advance. He is very thorough and works very well with our people to ensure everyone is happy (we have French requirements in several countries).
Byron Joel
(Oak Tree Designs)
Sep 16, 2015
Ahmed was clear. concise, friendly and professional. When I return to Morocco to work again I will be requesting his services.

Ahmed Alami Aroussi
(this provider)
Thank you Byron. It will be my pleasure to serve as your interpreter again. Cheers :)
Hassan Kettani
(LMI Maroc)
Sep 16, 2015
Ahmed is an excellent translator. He goes the extra mile to make his work perfect. I recommend him strongly.

Ahmed Alami Aroussi
(this provider)
Thank you Hassan. Your helped me give my best for your project. Kudos!
Thank you for your feedback. We look forward to working with you again in the near future.
I have worked with Ahmed on many projects and I really appreciate his professionalism
We needed Ahmed in an emergency situation. He was very busy and still managed to accommodate us. A thoroughly competent translator and a great human being.
Steven (Ahmed) has been so helpful on some challenging projects and challenging timelines. He is meticulous and cares very much about the quality of his work. Will work again, and often!
I regularly work with him and he has always delivered quality projects, right on time. Highly recommended.
Very good translator, responsive and accurate
Outsourcer feedback
(Those who did not leave a comment)
Jun 12, 2008
101translations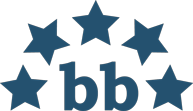 101translations
Avg. LWA :
5
(40 entries)
Willing to work with again:
Yes
Darren J. Doherty
(Regrarians)
Sep 16, 2015
Ahmed completed with aplomb a very challenging 15 day translation job (Australian English to Arabic & French) for a workshop in rural Morocco in November 2015. We would have no hesitation in recommending Ahmed and look forward to working with him again in the future. Thanks, Darren J Doherty www.Regrarians.org