I like to work with Helga, she is acurate, punctual and really professional.
Super angenehme Zusammenarbeit, immer korrekt, immer pünktlich, flexibel und auch bei schwierigeren Anfragen wie zum Beispiel suchmaschinenoptimierte Übersetzungen absolut empfehlenswert!
Outsourcer feedback
(Those who did not leave a comment)
Oct 21, 2016
Friederike Tabar (Euro-Com International)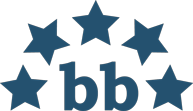 Euro-com / Euro-com International
Avg. LWA :
5
(85 entries)
Willing to work with again:
Yes
Oct 14, 2016
T.-R. Krone (cala language services)
Willing to work with again:
Yes
This sevice provider has not yet received any colleague feedback.
Have you worked alongside this service provider? Leave tr@doc&tech a rating.