Your Language Consultancy Experts
"WGE Language Consultancy is a managed service provider, offers the experience, knowledge and technical capacity.
• More than 20 years of experience in the language industry in over 200 languages.
• Operating in the Middle East and Africa, Europe, and Asia.
• Supporting MLVs and producers with a catalog filled with world-class brands.
• Talented in-house staff operating around the clock.
6 years in business
10-25
1,000,000+ words/day
wide range of languages
wide range of services
wide range of industries served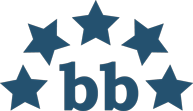 5.0