Professional and industry compliant Nordic translation services made available for any size of business
IdeaText is a constantly growing, progressive translation service company that emphasizes a personal approach.

We focus on being a full-service translation company for Nordic, Baltic and Western European language segments.

Our services include full translation procedure, editing, MT-post editing, quality assurance, language evaluation, transcreation, desktop publishing and transcription.
5 years in business
10-25
100,000+ words/day
wide range of languages
wide range of services
wide range of industries served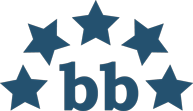 5.0