IT, Telecom, Automotive, Technical, Med
LTA LLC provides translation services for companies with a global presence and companies that wish to establish a global presence.

We have an established, tested and highly qualified pool of translators, proofreaders, reviewers that can handle your IT, telecom, business, legal, technical, medical and general translations and all have extensive experience translating in their respective fields and language. Our translators, editors, proofreaders, reviewers, quality assurance managers, project managers work as a team to provide you with the utmost quality translation.

LTA is your first one-stop-shop toward global commerce by reducing the barriers-to-entry among cultures. We strive to strengthen the communication between businesses across the globe. We use the latest technologies to accommodate all of your translation and localization needs.
Our commitment is to infuse quality processes throughout the entire language translation life cycle – ensuring that our translations clearly communicate the intended message for clients' targeted industry and market, regardless of what language the content is translated into.

We are the only in Western Balkans as the ISO117100:2015 and ISO9001:2015 Certified and we will continue to strive for excellence and we look forward to further expanding our global service.
9 years in business
10-25
10,000+ words/day
wide range of languages
wide range of services
wide range of industries served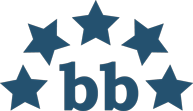 5.0