Translators Without Borders
Founded in France over two decades ago, Lexcelera's mission is to lead change in the language industry by innovating translation. Since 1986, Lexcelera has been helping world-leading enterprise clients from sectors as diverse as software, transportation and manufacturing to optimize their translation and localization processes. As a pioneer of cutting-edge translation technologies, Lexcelera has been able to help its customers reduce costs, raise productivity and ensure quality across all languages and content types.

Lexcelera's pioneering SMART service (Secure Machine-Assisted Rapid Translation) has made the company a market leader in Machine Translation (MT).
34 years in business
10-25
1,000+ words/day
English, Spanish, French
7 services offered
wide range of industries served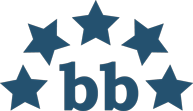 4.9