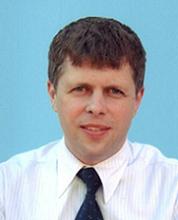 Member since May '05
Audio Greeting
Working languages:
English to Ukrainian
Russian to English
Russian to Ukrainian
English to Russian
Ukrainian to English
Availability today:
| | | |
| --- | --- | --- |
| | October 2020 | |
S
M
T
W
T
F
S
1
2
3
4
5
6
7
8
9
10
11
12
13
14
15
16
17
18
19
20
21
22
23
24
25
26
27
28
29
30
31
Yuriy Alatortsev
Your trusted partner in a foreign land



Arcola, Illinois, United States

Local time:

09:44 CDT (GMT-5)



Yuriy Alatortsev is an employee of:
====================ENGLISH=======================
Since early nineties after the fall of the Berlin Wall, when pioneering foreigner businessmen toured Ukraine, famous for its rich arable land which accounts for around 25 percent of the world's best soil, the people who now make the team of D'Artur TransConsult were involved in serving foreign companies during planning, start up and monitoring of their business in Ukraine.

D'Artur TransConsult LLC has been established to serve the needs of Ukrainian agricultural sector, which is believed to be the backbone of Ukraine's economy. The company developed and executed projects in Ukraine and Eastern Europe. Today, the majority of DTC's clients are foreign investors who already established legal presence and currently do agribusiness in Ukraine or those foreign investors which are still exploring the possibilities.

DTC provides analysis on grains and oilseeds markets, crop production in various climatic zones, various crop rotations, planting a wide range of varieties, feasibility studies, and assist in establishing legal presence in Ukraine, organizing farm tours across Ukraine, provide services of translating and certifying documents for foreigners entering Ukrainian markets.
====================RUSSIAN=============================
С начала 90-х годов прошлого столетия, с момента, когда была разрушена Берлинская стена, Украина, с ее богатыми сельскохозяйственными угодьями, которые составляют около 25% лучших земель мира, стала привлекать западных бизнесменов. В то время люди, которые составляют колектив D`Artur TransConsult, были вовлечены в работу с иностранными компаниями, помогая им в планировании, начале и развитии бизнеса в Украине.
Компания D`Artur TransConsult LLC была основана для удовлетворения потребностей сельскохозяйственного сектора, который принято считать основой украинской экономики. Компания успешно осуществляла проекты как в Украине, так и в Восточной Европе. Большинство клиентов DTC сегодня – это иностранные инвесторы, которые официально зарегистрированы и работают, а также те, кто ищет новые возможности для бизнеса в аграрном секторе Украины.
DTC предлагает анализ рынков зерновых и масличных, производство зерновых в различных климатических зонах, разработку различных севооборотов, проведение технико-экономического обоснования, помощь в регистрации юридического лица в Украине, организацию сельскохозяйственных туров по стране, переводы и легализацию документов для иностранных граждан, приезжающих в Украину.
=====================GERMAN===========================
Anfang der neunziger Jahre, nach dem Fall der Berliner Mauer, entdeckten westliche Unternehmer das Ukrainische Land, welches berühmt für seinen reichen urbanen Boden ist. Dieselben Leute, welche heute das Team von D'ArturConsult bilden, wurden bereits damals von diesen westlichen Pionierunternehmen für die Planung, Durchführung und Kontrolle ihrer Projekte eingesetzt.

D'Artur TransConsult wurde gegründet um den ukrainischen lanswirtschaftlichen Sektor zu unterstützen. Die Gesellschaft entwickelte und führte Projekte in der Ukraine und Osteuropa durch. Heute sind die Kunden von DTC mehrheitlich ausländische Unternehmen, welche bereits Fuss gefasst haben in der ukrainischen Agrarindustrie oder solche Unternehmen, die die Marktmöglichkeiten in der Ukraine abklären möchten.

DTC erstellt Analysen für Getreide und Märkte für Ölsaaten, für die Getreide-Produktion in verschiedenen klimatischen Zonen, für diverse Fruchtfolgen und für Pflanzungen einer breiten Reihe von Varianten. DTC erstellt Durchführbarkeitsstudien und unterstützt die Unternehmer im Prozess des Markteintrittes in die Ukraine. DTC organisiert zusätzlich Farm-Touren in der Ukraine, verfügt über einen professionellen Übersetzungsservice und übernimmt bürokratische Arbeiten wie das Legalisieren von Dokumenten etc.